21/07/2023


---
New custom design for George Clark's Old House, New Home
A new custom design of the Millennium rug in commission for an Edwardian home in a recent episode of George Clarke's Old House, New Home in Didsbury, Manchester.
See Helen in her studio in London in conversation with George and teaching him to tuft in Series 9, Episode 1 on More4 here.

09/07/2023


---
Drawings for Floors Ruthin Crafts Centre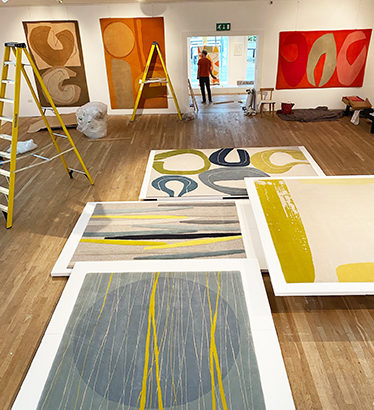 05/08/2022


---
Installation at 80 New Bond Street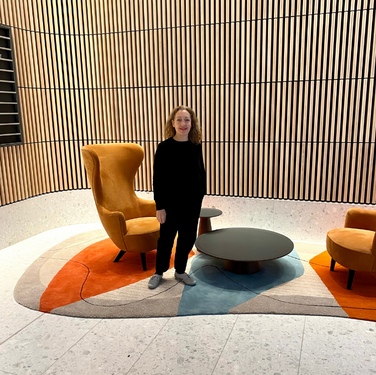 We loved working on this interior designed by Orms Architects. The specially commissioned shaped rug was a delight to create.
It is now sitting happily in the reception area of the brand new GPE building located with dual frontage to both 80 New Bond Street and 325 Oxford Street.

30/07/2021


---
Felt Commission for Claywood House
We were commissioned to make an acoustic felt wall hanging for a spectacular new residence Claywood House, designed by architects Ayre Chamberlain Gaunt. The felt is hand dyed, stitched and screen printed and set into a tray frame.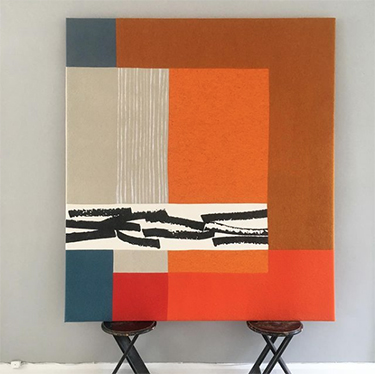 21/06/2021


---
Stay up to date with us
To get the most up-to-date news with Helen Yardley follow us on:
Instagram: @helenyardleystudio and Twitter: @HelenYardleyRug

27/11/2019


---
A colourful commission in the New Forest
Last year we worked on a commission for a beautiful new house in the New Forest. The final rug was designed to fit in with the striking green walls and the surrounding countryside.
The client also commissioned Dash & Miller to make a set of complementary woven cushions inspired by the design, completing the scheme brilliantly.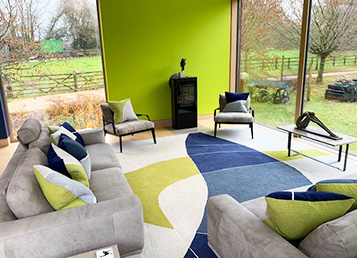 04/09/2019


---
New commission installed
A snapshot of one of the rugs we have recently completed for a new London office space, commissioned by Sheppard Robson Architects.

29/05/2019


---
London Craft Week
A snap from our exhibition space for The Future of Craft show, London Craft Week 2019. The exhibition was held in Bargehouse in collaboration with Coin Street, Future Icons and Design-Nation.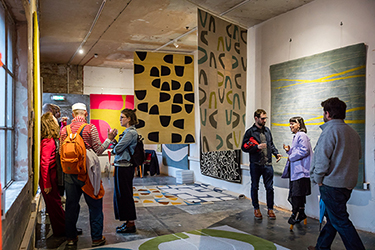 21/11/2018


---
Custom Spring Zip rug in Cornwall
We were recently commissioned to make a custom version of our Spring Zip rug for a beautiful house in Cornwall designed by John Pardey Architects. We were delighted to receive this picture of the rug in situ, looking fab with the co-ordinating sofa and cushions.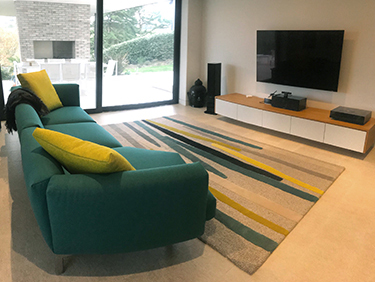 30/10/2018


---
You & Me featured in the Financial Times