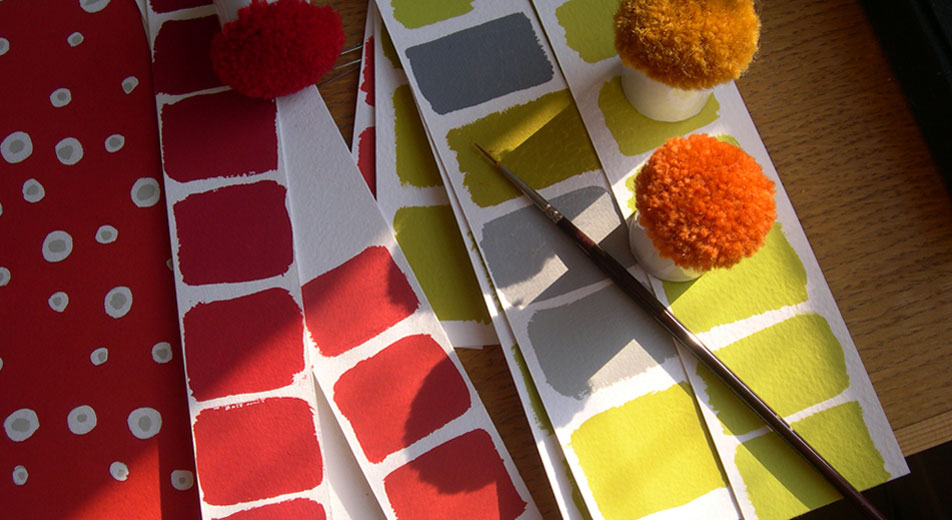 "I aim to make things that are refined, carefully considered and as beautifully made as possible."
By manufacturing in Britain, we are able to support one of our great traditional industries, reduce the carbon footprint of our products and ensure that they are made to an exemplary quality.
Pure wool is often blended with linen or silk to create subtle visual and sensual interest. Alternatively, thick, heavy gauge yarn is felted to achieve a chunky and textured look. Specially spun, twisted yarns are sometimes looped to create a dense, random pile, whilst, what may appear to be a solid colour could well be 3 or 4 varying shades of yarn, which give the surface extra depth.
Helen is involved in every step of the process, from the creation of the original designs to the careful selection of the finest natural materials, prototype development and specialist manufacture of the finished piece. Prototypes are handmade on site, allowing Helen to oversee every step of the development, whilst all the hand-tufted rugs are made in Yorkshire, using wool that is spun and dyed locally. Wall hangings are entirely handmade in the Bermondsey studio, where the felt is hand dyed, machine stitched and printed to create each unique composition. Only the new hand-knotted rugs are made outside Britain, by highly skilled Nepalese artisans, allowing Helen to explore more finely detailed design.